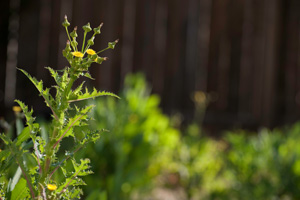 All Green Lawn and Tree Care Inc. also offers commercial and residential vegetation (weed) management. Shrub bed maintenance, fence lines, and bare ground management are all services that we provide. There are several different ways in which we can control those pesky weeds. Call us today for a free estimate for your vegetation control.
Bare ground Safety Benefits:
Reduces FIRE hazards
Lessens self injury, such as tripping & falling
Protects company trucks & tools
Lowers maintenance cost on Sites
Helps keep grazing animals off the Sites
Eliminates hiding places for rodents/snakes
Bare ground Stipulations
Spring & Fall are the most opportune times to apply the bare ground herbicides. Without moisture the product cannot be absorbed into the soil profile.